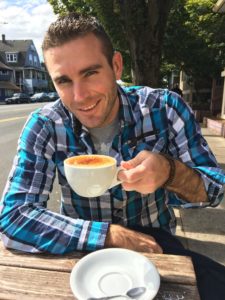 Arthur G. Bahr
TurnUpSF was founded by Arthur G. Bahr.  Arthur got involved with hosting events while in college.  Arthur played competitive Halo on the Xbox and began organizing tournament around Southern California in order to practice with friends. After college he moved to San Francisco and began working for a start-up dating website in which he began hosting singles events to help drive sign-ups.  It was fun to provide such good experiences for the community that he began hosting more and more events and started his own Meetup groups.  Since then, Arthur's Meetup groups have grown to over 20,000 members collectively and he continues to host a variety of events throughout the Bay Area.  Some of Arthur's favorite events are the bartending class and pub crawls which serve to help people experience different parts of the city.
Zodiac Sign: Scorpio
Hobbies: Anime, video games, & soccer!